31
« on: February 20, 2012, 05:28:42 pm »
Last night [late sunday night] there was a slight Aurora, three in one week it can't get better [or could it]
There was no gale o wind, so tripods were good, but it was freezing cold, i wore my snow trousers and gloves, so i was quite happy..
The pictures, what a difference from my other pictures..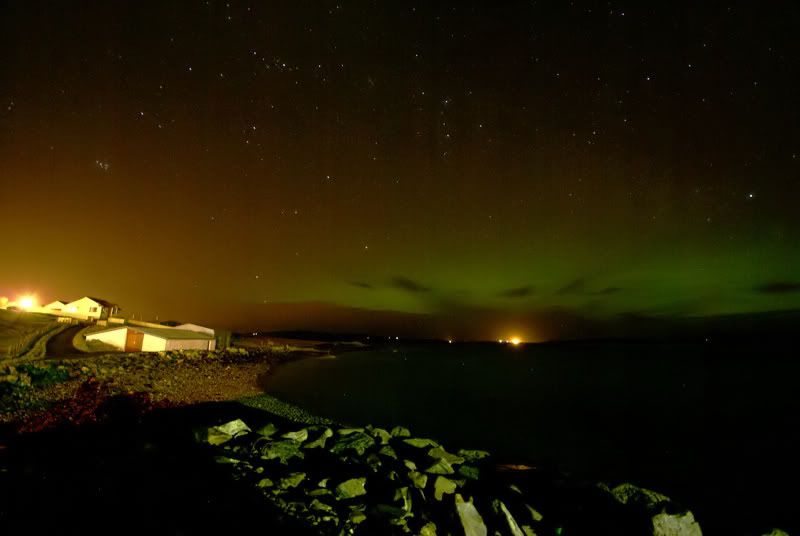 The next two pictures are the Mossbank Haa [house] pity it was south, it would have been good to set oot the Aurora..
george..